Welcome to Junior Auxiliary of Biloxi-Ocean Springs
Thank you for visiting us. We are a non-profit volunteer service organization that serves the needs of children, youth, and families in our service area. Working closely with our local schools and other organizations, we seek to promote the lives of children by creating programs to meet emotional, physical, medical, financial, and educational needs through community service projects.
The Junior Auxiliary of Biloxi-Ocean Springs serves Biloxi, D'Iberville, St. Martin, Woolmarket, Ocean Springs, and Vancleave.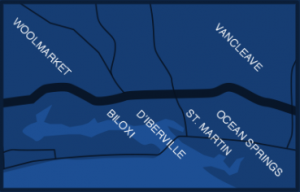 National Association of Junior Auxiliaries Member
www.najanet.org
Staying Fit with JABOS Girl Scout Badge Event
The Junior Auxiliary of Biloxi-Ocean Springs (JABOS) will be offering a free Staying Fit with Junior Auxiliary event for Girl Scouts from 2nd grade through 8th grade.
Children will have fun learning different ways to get strong and stay healthy. The event will be held Saturday March 27th from 2:00 p.m. to 4:30 p.m. !!!NEW LOCATION!!!
WESLEY UNITED METHODIST CHURCH
8900 OLD SPANISH TRAIL
OCEAN SPRINGS, MS
Register today at https://reg.planetreg.com/E3111565612737
For information about the event or the Junior Auxiliary of Biloxi-Ocean Springs go to www.jabos.org or on Facebook at JuniorAuxiliaryBiloxiOceanSprings.